A Christmas buffet is a great way to celebrate the holidays with family and friends. There are many different dishes that can be served on a buffet, but there are some that are essential for a truly festive spread.
Roast turkey or ham is always a hit on a Christmas buffet. Serve them with some of your favorite sides, like mashed potatoes, green beans, and cranberry sauce. For something different, try serving pork loin or roast beef.
No Christmas buffet is complete without a selection of holiday desserts. Cookies, pies, and cakes are all great choices. Make sure to have something for everyone by offering a variety of flavors and textures.
Don't forget the drinks! A well-stocked bar is essential for any holiday party.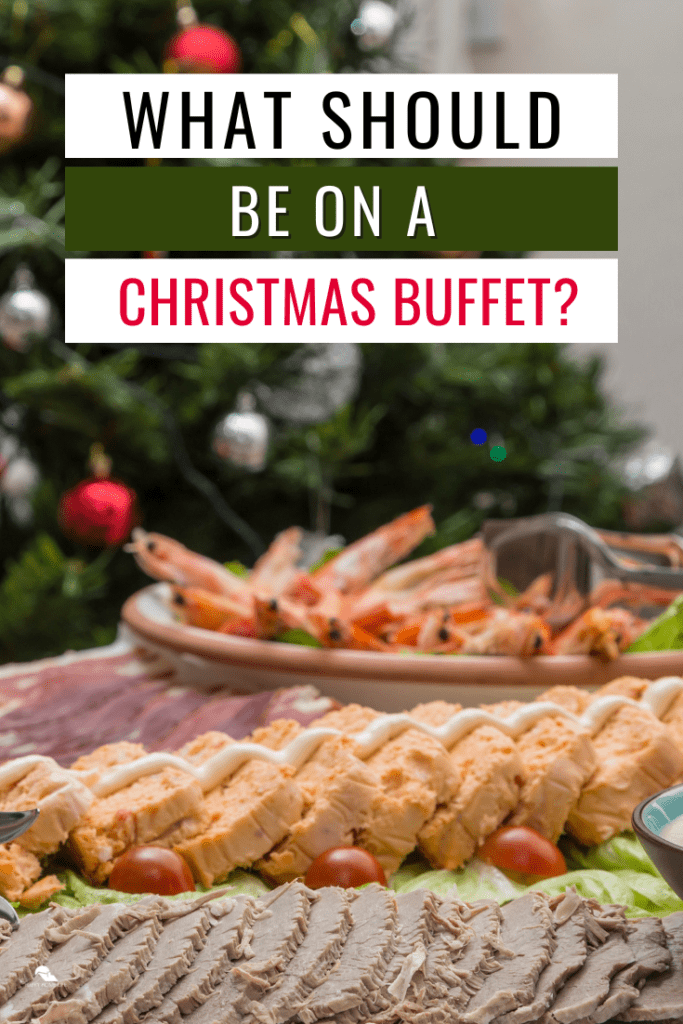 What do you serve at a Christmas party buffet?
Regarding holiday parties, the food you serve can make or break the event.
In a series of head-to-head comparisons, a YouGov survey asked 1,140 respondents to select which of two Christmas dishes they thought was superior. With a 76% victory rate, roast potatoes are the clear favorite. Turkey was the lone protein in the top five and came in third (73%), followed by mashed potatoes (75%).
For starters, offer a variety of holiday-themed appetizers. Think mini quiches, pigs in a blanket, and spinach artichoke dip. For the main course, set out a build-your-own charcuterie board with an assortment of meats, cheeses, and bread.
Please read:
Don't forget the sides! Roasted Brussels sprouts, mashed potatoes, and green beans are always popular choices. And for dessert? A festive gingerbread cake or pumpkin pie will do the trick.
How do you set up a buffet table for Christmas?
When it comes to setting up a buffet table for Christmas, there are a few key things to keep in mind.
Before setting up your table, make sure to account for the number of guests expected and choose an arrangement that will fit comfortably in your space.
Then, you'll want to ensure you have various food options. This means having both savory and sweet dishes and some lighter fare. You'll also want to make sure there's plenty of food for everyone. This means you have enough of each dish to serve all your guests.
The gorgeous arrangement of your buffet table is the second thing you should check. This implies that considerations like color and presentation should be made when arranging the table. Last but not least, make sure the table is large enough to fit all of your guests. Additionally, you'll want to leave plenty of room between the food and the table's edge so guests can easily grab what they need.
By following these tips, you can be sure your Christmas buffet table will be a hit!
Simple Christmas buffet ideas
Look no further if you're hosting a Christmas party this year and need some buffet inspiration. Here are some crowd-pleasing Christmas party buffet ideas that will satisfy your guests.
Sausage rolls are a popular item to serve at Christmas buffets. These rolls can be made ahead of time and frozen for later. They are also a good option for those with dietary restrictions, as they are made without gluten or wheat.
This is the perfect dish to serve at your Christmas buffet. It's festive, delicious, and sure to be a hit with guests. Plus, it's easy and quick to prepare, so you can prepare everything in time for the big day.
These hardy greens will soften with a warm vinaigrette, but they can withstand a Christmas buffet for up to an hour or two without losing their shape. Prepare all the ingredients in advance and keep them chilled in individual zip-top freezer bags until you're ready to combine them with a warm vinaigrette.
Pork pies are a classic Christmas dessert and make a great buffet dish. They're easy to make and can be customized to your own taste. Make sure to have plenty of them on hand, so guests can enjoy a savory pie all winter long!
This recipe is incredibly tasty and quick to prepare. Elegant comfort cuisine is made possible by the luscious, melt-in-your-mouth flavors and textures of fish. Simply assemble, cover, and refrigerate to prepare ahead, then bake when ready.
These are easy to make and will surely be a hit with your guests. Just mix together ground beef, bread crumbs, onion, salt, and pepper. Form into balls and then roll in grape jelly. Your guests will love these delicious meatballs!
This golden wreath, which can be cut into larger slices as a main dish, is brimming with a mouthwatering, gooey meat filling. This is a recipe you should use all year long!
These Red Velvet Cake Crinkle Cookies draw inspiration from the rich, cheery Red Velvet Cake, which is a popular holiday treat for good reason. These cookies really taste like chocolate, unlike some red velvet cakes, which can be flavorless.
A Spanish-style skewer is a great way to add some flavor to your Christmas buffet. They are easy to make and can be made ahead of time. You can include some olives or cheese on your skewers if you want to add extra flavor.
Offer family favorites with a few fresh twists on classic holiday fare. To save valuable holiday time, assemble these creamy potatoes the night before and bake them the next day.
Try the glazed ham with handmade pineapple chutney, which is glazed in a bourbon-brown sugar sauce. A particularly juicy ham is produced by wrapping it in foil. The glaze on the ham might caramelize by raising the temperature for the final 20 minutes of cooking.
They are easy to prepare and can be served as an appetizer or main course. The key to making great buffalo chicken wings is to use fresh, quality ingredients.
Talk about stealing the show! This cake with raspberry filling, which makes a wonderful dessert for any dinner, is a particularly nice way to end a holiday meal.
Here's an attempt at Red Lobster's endless biscuits. They are just as cheesy and buttery as the original, yet they are made from scratch with healthier ingredients.
The recipe for this delectable holiday roast will even be sought after by your mother-in-law. A lovely crust will form as the meat cooks if you let the roast chill uncovered for an entire night. This pork crown roast will go well with almost any side dish you're serving and become a delicious centerpiece for your holiday table.