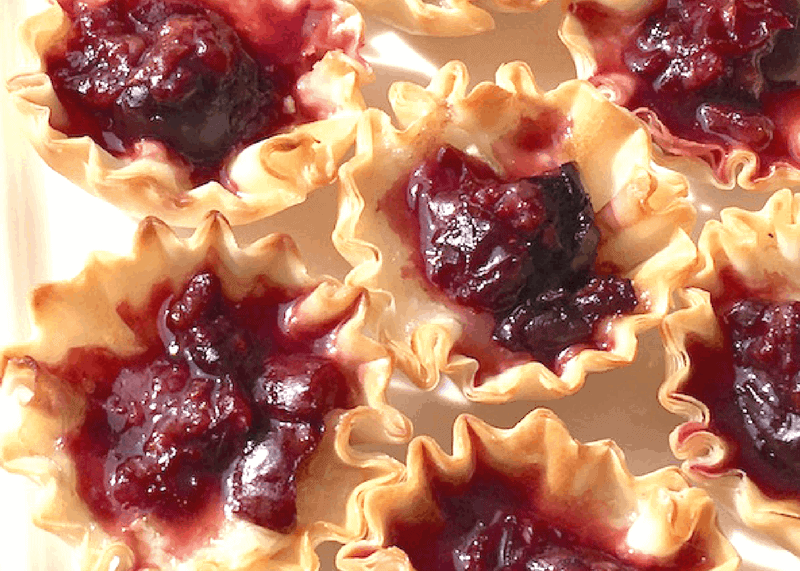 Brie and Dark Cherry Phyllo Bites
Ingredients
8 oz. Brie, rind removed and cut into 30 small cubes
6 oz. frozen dark cherries, thawed and cut into small pieces, reserve juice 3 T. real maple syrup
30 frozen phyllo cups
Instructions
Preheat oven to 350 degrees.
Line a rimmed baking sheet with parchment paper. Place phyllo cups on a sheet and add one piece of Brie to each cup. Top off each cup with an equal amount of chopped cherries and reserved juice.
Drizzle a little maple syrup over each up and place in preheated oven for 7 – 9 minutes, or until Brie is completely melted. While baking, make sure the phyllo cups do not burn.
Remove from oven and serve warm.
Recipe by The Happy Home Life at https://www.thehappyhomelife.com/brie-and-dark-cherry-phyllo-bites-recipe/